Make an impact this summer manufacturer direct with more fence screen choices from Midwest Cover
5 Fence Wrap Material Choices For Every Application

Material Choices
Permascreen 80
is our most popular permanent fence screen material. Popular athletic and facility management.
Permascreen Plus
is our toughest fence screen. It can stand up to even the most challenging weather conditions.
Construction 85/90
is a high quality construction windscreen that meets or exceeds most job site compliance requirements.
Polypro 95
is a popular choice for outdoor athletic, permanent, and maximum privacy construction screen.
Polypro Tennis
is a popular economical privacy screen for athletic courts and facility management.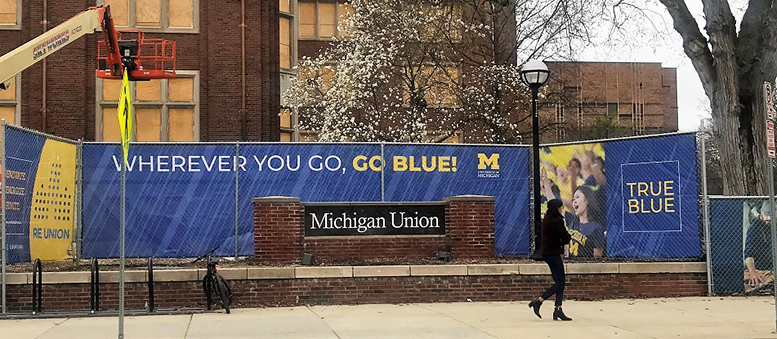 MWC PRINT OPTIONS PRINT TYPES FOR EVERY BUDGET
DIGITAL
for full color high resolution graphics. High traffic construction, athletic, and event signage.
DIRECT
for affordable and durable logos and lettering. For athletic, construction, and event signage. Best Value!
STITCH ON
for economical digital printed logos. Promote partners and sponsors with full digital logos on construction fabric.
Use Permascreen 80 and Permascreen Plus for digital printing.
Use Construction 85 and 90 for direct printed, expert logos and lettering for high traffic construction fence screen and event signage.
Use Construction 85 and 90 for stitch-on printing, get full resolution digital logos and graphics on top of affordable quality construction windscreen.