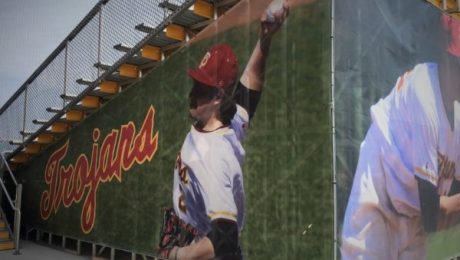 Screening, netting, and padding products from Midwest Cover baseball are a great value upgrade for your stadium. Custom fabricate all of our baseball products to your unique stadium dimensions. Expert printing services available. Promote your team, sponsors, and fans with printed logos and lettering. Consider direct print outfield windscreen – it's an affordable and durable update for your field.
Get the best value upgrade for your fields. Rely on our 20 plus years baseball and softball stadium experience. From high schools to the pros Midwest Cover baseball ships high quality materials custom fabricated nationwide.
See our updated baseball catalog and spec sheets and see what you can do with Midwest Cover baseball this fall.