Market your company, your clients, and your projects with expert logos and lettering on Midwest Cover's fence screen. See why construction company marketing executives order direct printed windscreen from Midwest Cover time and time again. Effective and affordable printed fence screen is a great way to promote not only your own business, but that of your clients and projects as well.
Direct printing from Midwest Cover is a cost effective way to show the world who built it. Turn compliance mandated windscreen into a great branding opportunity.
Affordable and durable, printed fence screen mesh from Midwest Cover comes with a 5 year 'No Fade' print warranty. 3 different print options for every budget, from full color digital, expert logos with direct printing, and economical stitch-on panels.
---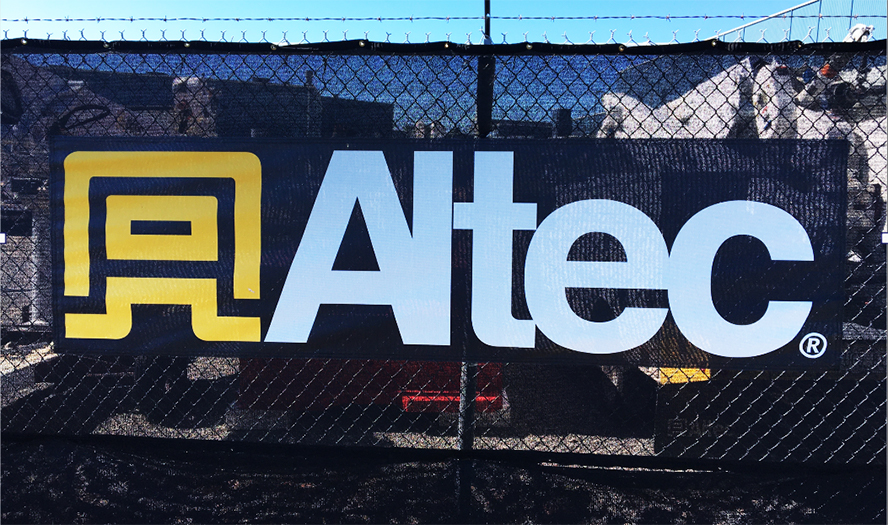 ---